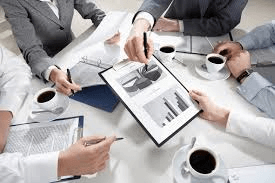 The Infrastructure Implementation today is under significant pressure, with an aging of the already done and population  increasing which is leading the demand and new challenges such as climate change and cost . 
Excite Engineering Company LTD can determine the power system requirements, review, current system capacity, and design a solution with proper electric distribution equipment to get operation on-line safety and efficiently in accordance with IEC, IEEE, NEC, NEMA, BS IS and other International standards.
We perform design, detailed engineering and procurement for various types of electrical systems used in substations, control room, gathering stations, shipping stations, compressor buildings, process area, utility areas, fire water pump station buildings, tank farm area, cooling tower system, condensate units, slug catcher area, pig launcher stations and flare area etc.
By ordering the installation service from us, we can be sure of the quality of materials and installation. We always strive to make our service better and better, so we pay close attention to details in our work. Quick arriving in 30 minutes Pay after job done 5 years guarantee 24/7 Emergency services Long-lasting panels and batteries Energy independence Saving money on electricity Easy to use system